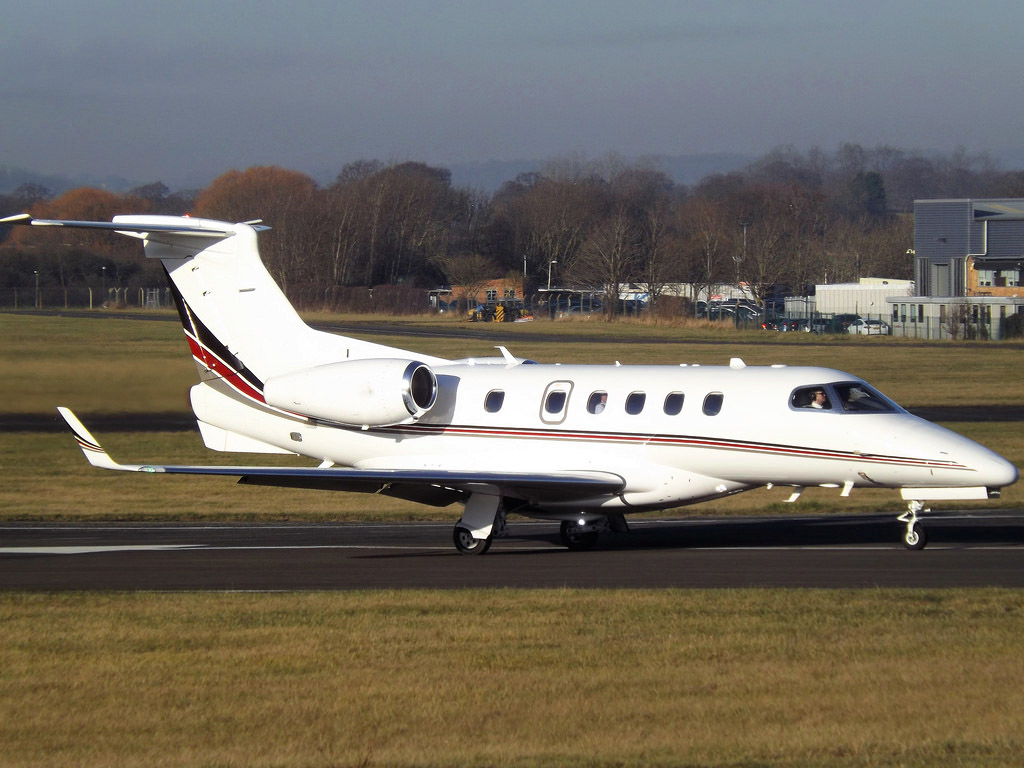 Low Expenses, high functionality
Embraer Phenom 300
Specs, operating costs & information
Embraer launched the Phenom 300 in 2009 as a larger and more capable version of its sibling, the Phenom 100. The 300 bridges the gap between a light and mid-size jet, offering the prime attributes of both. The 300 can be equipped to carry 6-9 passengers comfortably in the main cabin or 10 if co-pilot seat is used. The physical design of the cabin affords the most spacious cabin in its class. The Phenom 300 can carry a substantial payload for a "light" jet and its range is equally impressive at just under 2,000 nautical miles, that gets you to either coast from the central US with plenty of range to spare.
Buyers that need to get in-and-out of shorter fields may turn to the Phenom 300, which offers a 3,200 ft. takeoff roll – few jets with similar payloads can compete with that performance. Once airborne, the 300 can cruise up to 453 KTS (Mach .78) at 45,000 ft. Embraer originally instituted the Garmin G1000 Prodigy flight deck in the Phenom 300 but currently delivers the aircraft with the G3000 Prodigy – offering enhanced user control and more data-rich systems. For buyers needing the capacity of a mid-size with the operating costs of a light jet, the Phenom 300 strikes a near-perfect balance.
*Performance and cost data has been collected and averaged from a variety of sources.