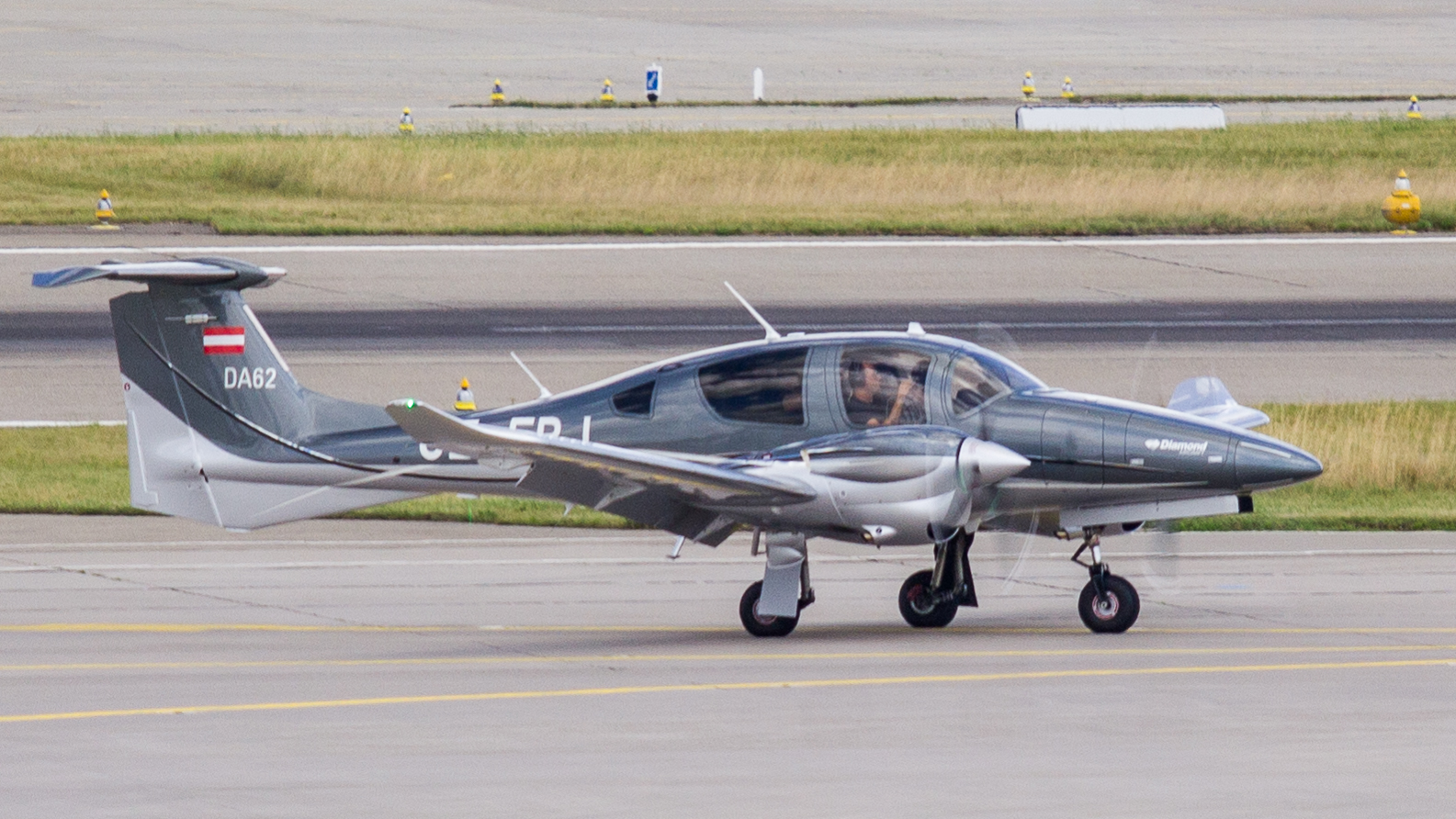 It has been many years since any aircraft manufacturer has tinkered with the piston multi. In an age where fuel costs are unpredictable and the cost to maintain two engines outweighs the added safety cushion, Diamond Aircraft took on the challenge with the DA62.
The DA62 has seven seats and unlike its competition, it can actually carry that weight. With full tanks the DA62 can still lug 1,004 lbs. over 900 miles in long range setting – that is remarkable. Diamond's most substantive improvement is the introduction of the Astra engines that sip economical (and available) Jet A fuel at a rate lower than most high-performance piston singles. Add the single lever FADEC throttle, autofeather, and Garmin G1000NXi avionics and you have a truly phenomenal airplane.
Priced new, the Diamond is only slightly more than comparable single engines. Diamond has truly made the twin competitive again.
*seats full range calculated with long-range cruise speed and 7 adults averaging 175 lbs